The 1C Company announces 1C:Enterprise Development Tools 1.2.1 beta. You are welcome download early access version.
1C:Enterprise Development Tools is a new-generation integrated environment for the development of 1C:Enterprise business applications. Both Designer and 1C:Enterprise Development Tools environments will be available at the same time. Applications developed using 1C:Enterprise Development Tools are fully compatible with the latest 1C:Enterprise platform versions. The major 1C:Enterprise Development Tools advantages are compliance with modern trends and requirements, rapid evolution of development tools, and extension capabilities.
The creation of a new development environment is a large-scale task. 1C:Enterprise Development Tools 1.2.1 beta is a successor to version 1.1.0 beta. It is an evaluation version aimed at 1C partners and developers.
The beta version is focused on application development for mobile 1C:Enteprise platform.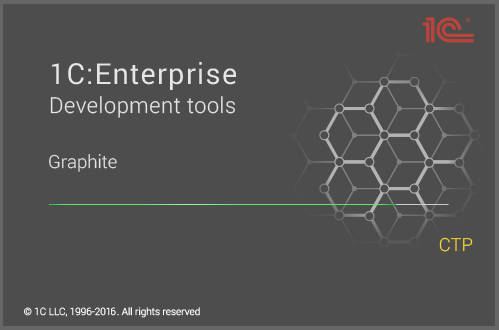 What's new (compared to version 1.1.0)
Advancement of existing features:
Application architecture
Configuration development
Managed form editing
Module editing
Data composition schema editing
Project-to-infobase mapping settings
Incremental configuration-to-infobase loading
API, documentation, and advice for third-party plug-in developers
Search and navigation in configuration objects
Debugging
Major new features:
Running configurations on mobile devices
Built-in web server for publishing mobile applications
Fully-featured print wizard with custom queries
Application help editor
1C:Enterprise 8.3.8 support, including OS X environment
The full list of updates is available in the updates.html file, which is a part of the product distribution kit.
Beta version purpose and specifics
1C:Enterprise Development Tools encompasses a brand new approach to architecture, with a high capacity for implementing new tools, development automation, and usability improvements. The beta version utilizes only a small part of this architecture and has limited functionality. In particular, the beta version does not support some metadata objects. The full list of limitations is included in the documentation available in the beta version distribution kit.
The beta version is not yet optimized for the development of large configurations. The optimization is planned for future versions.
1C:Enterprise Development Tools version 1.2.1 does not support 1C:Enterprise platform version 8.3.7. 1C:EDT version 1.2.1 is not compatible with projects developed using 1C:EDT version 1.1.0. You can convert a project developed in 1C:EDT 1.1.0 to 1C:EDT 1.2.1 format by importing its configuration from an infobase or from an XML file.
1C:Enterprise Development Tools release is scheduled for the first quarter of 2017. More beta updates are scheduled up to this point.
The demo version includes only a portion of 1C:Enterprise 8 Designer functionality.
Some of the metadata objects and development tools are not implemented in the demo version, while implementation of other objects is not final.
This 1C:Enterprise Development Tools version is aimed mostly at 1C:Enterprise application developers. It is not suitable for fully-featured application development, it is intended solely for evaluation of new tool's concepts and technologies as well as for development of simple configuration.
Please send your comments and suggestions to int@1c.com.
If you encounter an issue, please include the following information in your report:
The error log file. It is available in the .metadata workspace directory, the file name is .log. If the directory contains files with names like .bak_0.log, add all these files to you report. Alternatively, you can switch to the Error Log view and click the Export Log button.
The full archive of your workspace or project directory.