Applied solution sections panel
In 1C:Enterprise mode
Start 1C:Enterprise in the debug mode and note the result of your modifications. The applied solution appearance has changed (fig. 2.12).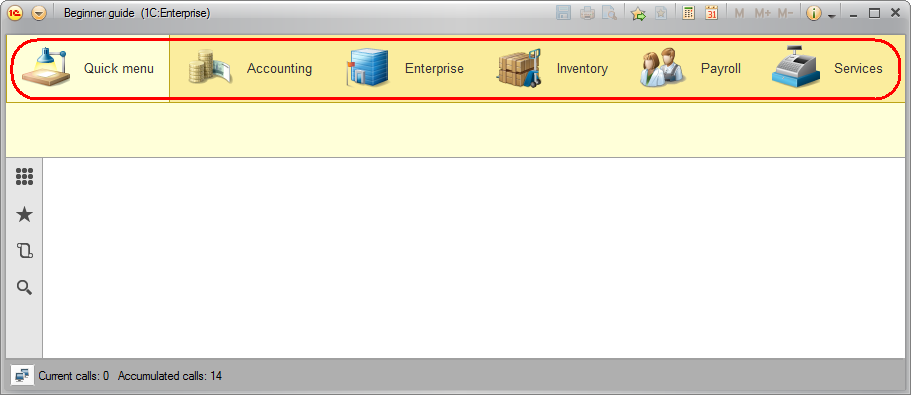 Fig. 2.12. 1C:Enterprise mode
Right under the window title and the system command area you can see the sections panel where all the created subsystems are displayed. All the sections have pictures that you selected in their properties.
The section names are hyperlinks. Clicking a hyperlink opens the documents, catalogs, reports, and other items included in the section. For now the sections are empty because you have not yet created any configuration objects to populate them.
Note. The Quick menu section is generated automatically. It is designed to store documents, reports, and other items that are frequently accessed by users.