APPENDIX 4 VERIFICATION UTILITY CHDBFL
This utility is intended to check and edit database files offline.
IMPORTANT!
The utility is only intended to work with the file infobase mode.
To launch this utility, run chdbfl from the 1C:Enterprise installation directory. The following window will be displayed: fig. 77.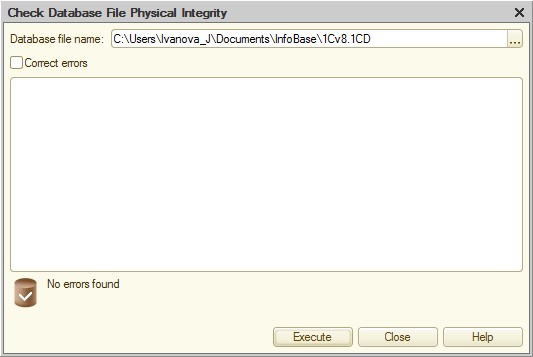 Fig. 77. Infobase Verification and Repair Utility
Enter or select the name of the infobase file in the Database file name field.
Check Correct errors if you want to correct the errors identified in the verification process.
To run this utility click the Execute button. The selected infobase should not be opened by the Designer or in the 1C:Enterprise mode at this time.
Error messages are displayed in the text field.
Below the text field, a message is displayed showing the results of the utility operation.
You can also use this utility to verify the Configuration Repository.
IMPORTANT!
It's not recommended to repair the repository with this utility.
However, if the last configuration version copy is lost in the Repository, you can try to repair the repository database file in order to obtain the last configuration version from it, which can be used as a basis for a new repository.