Print design wizard is intended to create a print form template of the application solution object and a script procedure which will generate a print form based on this template. The print design wizard can be called, for example, from the catalog edit window.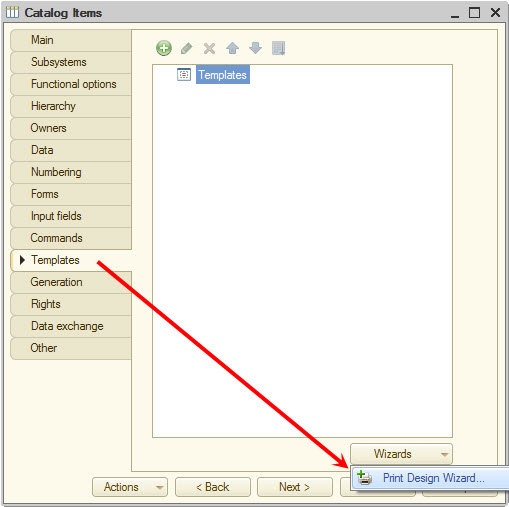 The print wizard works with catalogs, documents, document journals, information registers, etc.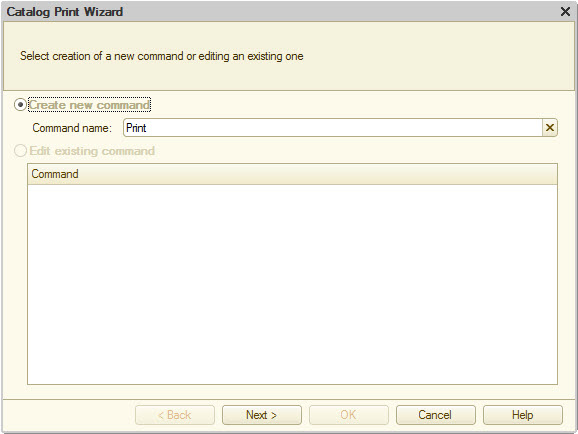 The result of wizard work is a software code and a template in which the data will be displayed.