Wizard of external data source tables assists to describe the tables to be included in the data source structure. This wizard can be called, for example, when adding a new table in the data source.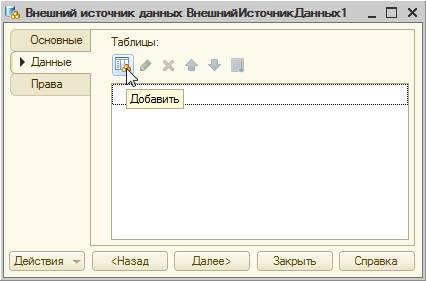 To determine the tables existing in the external database, the wizard connects to the base using the connection string, user name and password.
After connection, it is possible to select the required tables of external base, their fields and, if necessary, to specify some properties of the fields.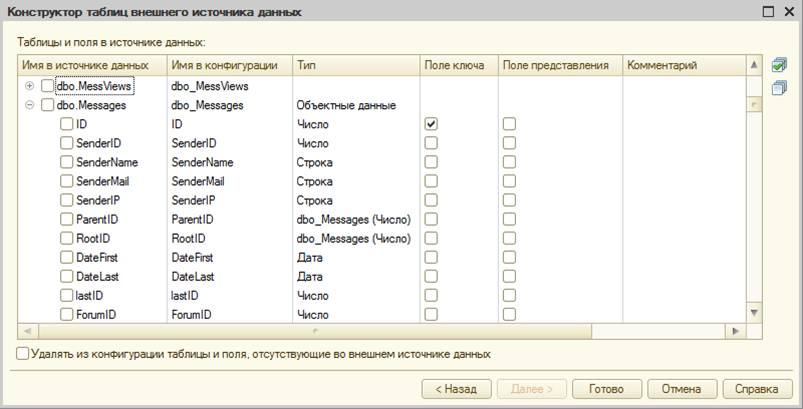 The result of wizard work is a set of external data source tables created in the configuration.